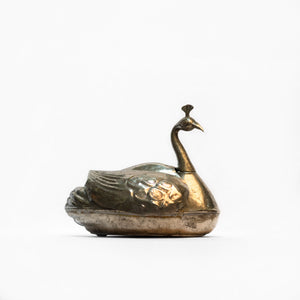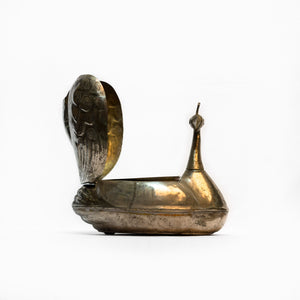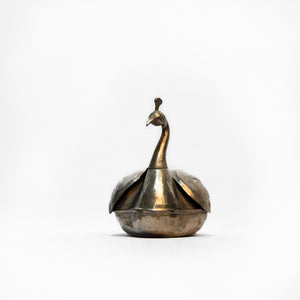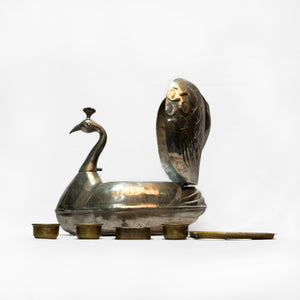 VINTAGE SWAN PAN BOX
Carved in the shape of a swan, this vintage pan box looks classy and beautiful. This decorated swan pan box is made of brass and has various small compartments to hold ingredients like betel nut, lime paste, and spice mixes used in rolling a pan. The plumage of the peacock can be seen when the wing-shaped lid is lifted to reveal the compartments.
This vintage metal box is thought to have been originally used in Rajasthan. The minute details like the eye of the peacock, crest, and individual feathers on the plumage enhance the aesthetic value of this vintage pan box. The compartments can be taken out and put back into the box.
Get such interesting and unique kitchen interior ideas at The Antique Story. This online store has authentic vintage items curated from various parts of the country. Buy this rare collectible to add ethnic charm to your coffee table or vintage-themed restaurant. You can also use the peacock pan box to store precious trinkets. 
The Antique Story
VINTAGE SWAN PAN BOX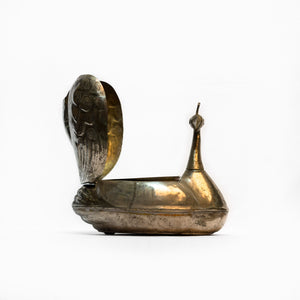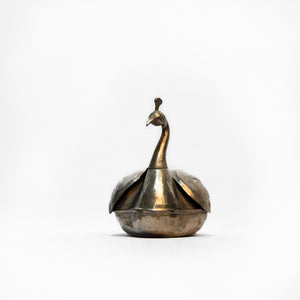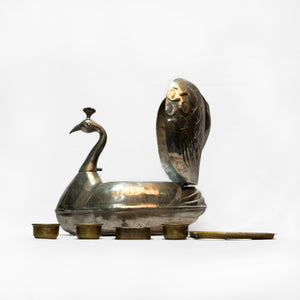 X
VINTAGE SWAN PAN BOX
info@theantiquestory.com
Thank you. We are happy that this beautiful collectible is finding a lovely home! Please leave your contact details so we can confirm it's availability and let you know the shipping costs for you to complete the purchase.