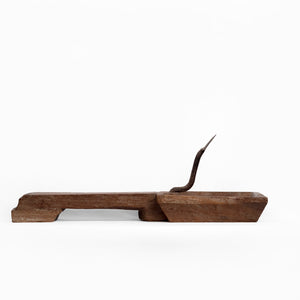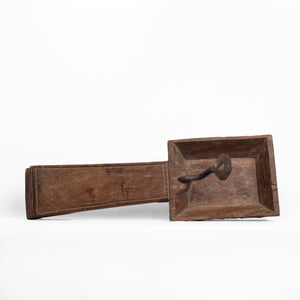 VINTAGE COCONUT GRATER
This beautiful and interesting collectible is a coconut grater, from Maharashtra. It is made out of a single block of wood. These kind of graters were also very widely used in South India.
This vintage kitchenware is made in a very modern shape. It has two main parts – a seating part on a pedestal and the other side ending up in a bowl to collect the grated coconut. The pedestal for the raised platform is also carved out of the same single block of wood.
This unique handcrafted artefact is sure to add radiance to your home decor.
The Antique Story
VINTAGE COCONUT GRATER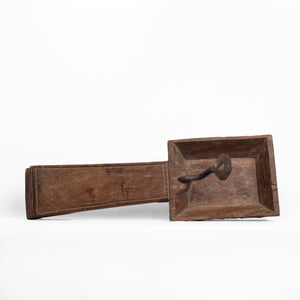 X
VINTAGE COCONUT GRATER
info@theantiquestory.com
Thank you. We are happy that this beautiful collectible is finding a lovely home! Please leave your contact details so we can confirm it's availability and let you know the shipping costs for you to complete the purchase.