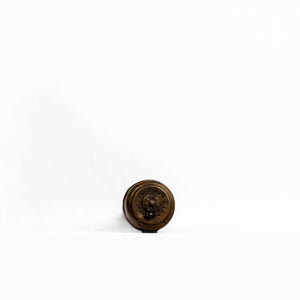 VINTAGE CHILLUM OR SMOKING PIPE
This very rare handmade collectible is a Chillum or a smoking pipe from Himachal Pradesh. It is made of wood and a metal lid that has very fine carving and floral motif on it.
Chillum, originally made of clay is a smoking pipe with a completely hollow channel to fill in Cannabis or tobacco. They are believed to have originated in India and have been in use since the  eighteenth century. Traditionally Chillums have been used in spiritual context and were mostly used by Hindu monks or sages. The chillum smoking culture has spread from India to the rest of the world.
This particular artefact is a collector's item that will add an unique character to your study or living space.
The Antique Story
VINTAGE CHILLUM OR SMOKING PIPE
X
Raise an Inquiry for Similar Pieces.