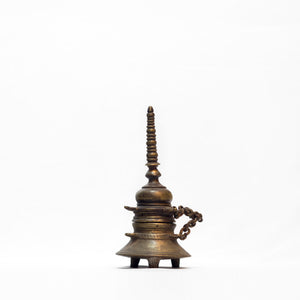 PAGODA SHAPED VINTAGE INKPOT
This elaborately decorated inkpot is made of brass and is shaped like a Pagoda. It has a decorated base to hold the ink and a long Pagoda shaped lid. The lid is connected to the base by a brass chain so that the halves stay together. Do you love collecting vintage curios? If so, then you will surely want to add this antique ink pot to your exquisite collection of vintage items.
This beautiful and antique ink pot is believed to be from Rajasthan. The art of making decorative inkpots is thought to have originated in Egypt and then reached China. The Chinese used quills and ink pots for calligraphy. This rare inkpot will definitely add an ethnic charm to your home décor and can also be used to store precious trinkets. Place this antique ink pot on your work table or the coffee table. It is sure to be a great conversation starter.
The Antique Story has a unique selection of antique décor items curated from various parts of the country. Browse our website to find vintage curios perfect for your home or office interiors.
The Antique Story
PAGODA SHAPED VINTAGE INKPOT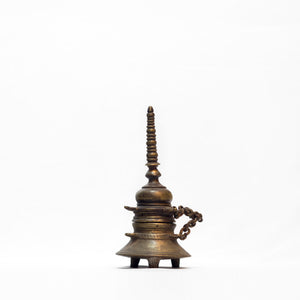 X
PAGODA SHAPED VINTAGE INKPOT
info@theantiquestory.com
Thank you. We are happy that this beautiful collectible is finding a lovely home! Please leave your contact details so we can confirm it's availability and let you know the shipping costs for you to complete the purchase.