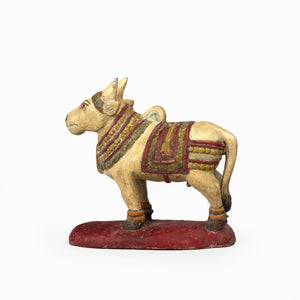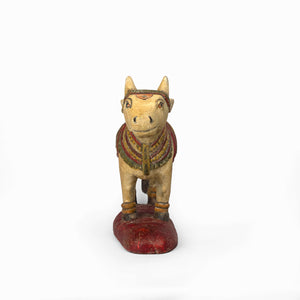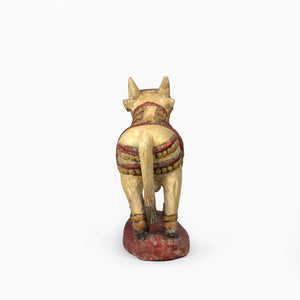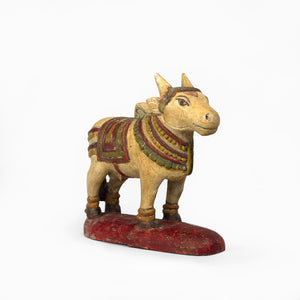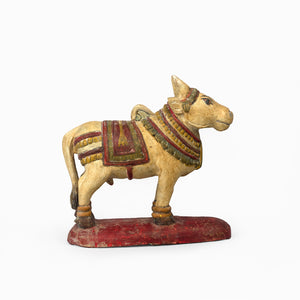 ORNATE NANDI
This vintage, colourful wooden bull is a striking artefact that catches instant attention. This coloured bull painted with vegetable dye is rare artefact believed to be from Tamil Nadu. The bull also represents Nandi, the divine mount of Lord Shiva.
The bull is beautifully decorated with intricate coloured work all over. The neck and the head have colourful festive adornments. The decorations are very reminiscent of the way bulls are adorned during festivals like Pongal.    
This unique idol will enhance the ethnic quotient of your living room décor.
The Antique Story
ORNATE NANDI
X
Raise an Inquiry for Similar Pieces.