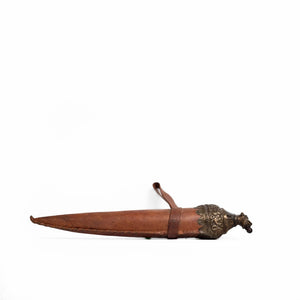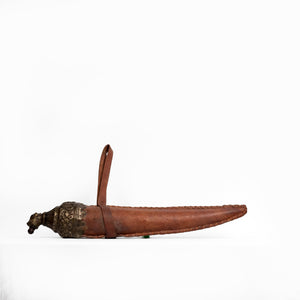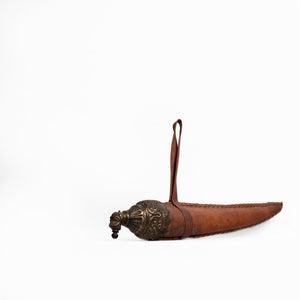 ORNAMENTAL GUN POWDER HOLDER
This intricately carved vintage and rare collectible is a container meant to store or carry gunpowder, believed to be from Rajasthan. It is made of leather and metal that has very fine carving on it.
These flasks formed an important part of the shooting equipment with muzzle loading guns before cartridges came into usage. These flasks ranged from the standard ordinary designs used by the military to very decorated wildly collected works of art which were used while shooting for sport.
Handpicked for their originality and allure, this handpicked unique vintage piece is a sure conversation starter.
The Antique Story
ORNAMENTAL GUN POWDER HOLDER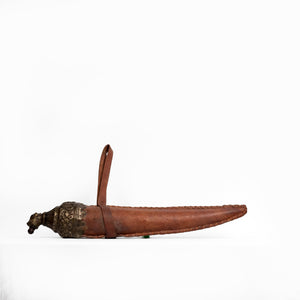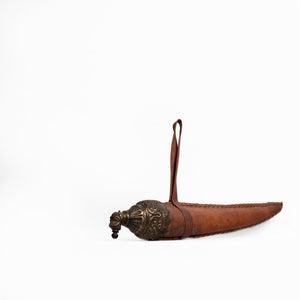 X
ORNAMENTAL GUN POWDER HOLDER
info@theantiquestory.com
Thank you. We are happy that this beautiful collectible is finding a lovely home! Please leave your contact details so we can confirm it's availability and let you know the shipping costs for you to complete the purchase.