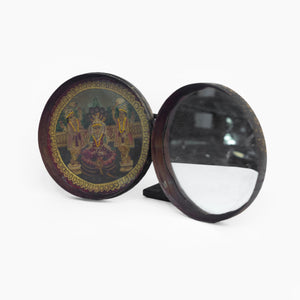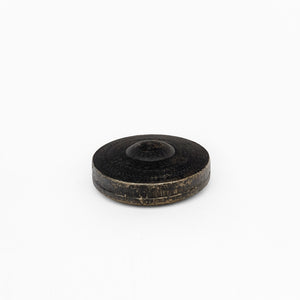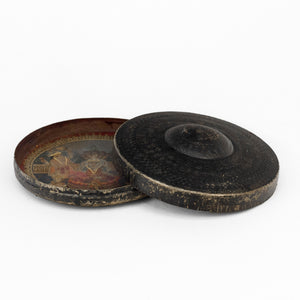 JAIN PRAYER BOX
This extremely unique collectible is a portable metal prayer box used by the Jain community while travelling. It is hand painted and adorned with exquisite Gattaji Art.
One of the lids has a colourful and intricately painted Jain deity and the other lid has a mirror. The fact that very few artisans who still practice this art, makes it a very rare find.
This travelling prayer box will add a beautiful and spiritual old world charm to your decor.
The Antique Story
JAIN PRAYER BOX
X
Raise an Inquiry for Similar Pieces.