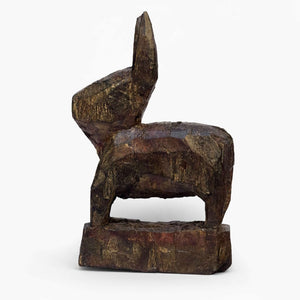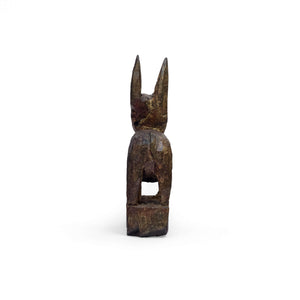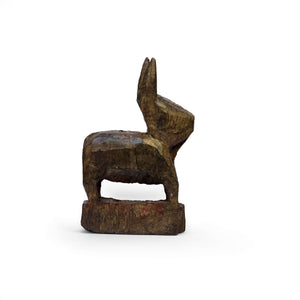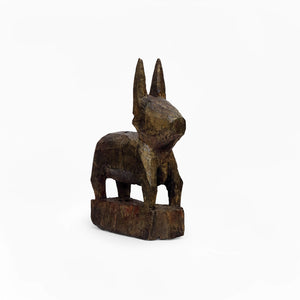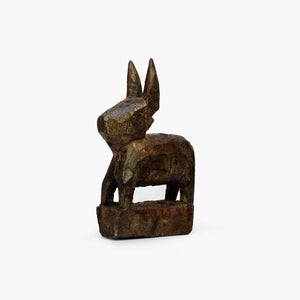 FOLK WOODEN BULLOCK
This folk wooden toy used by children during harvest festivals.
Pola festival, celebrated predominantly in Maharashtra, parts of Karnataka and some parts of Central India (Andhra Pradesh and Chhattisgarh) is a day when farmers decorate their farm animals with colours and worship their bulls as a mark of respect for their support in farming.
While elders celebrate this festival by worshipping bulls, children participate on the day of Chhota Pola or Tanha Pola with their wooden bull toys mounted on small wooden planks.  Children carry or pull their toy bullocks door-to-door asking for gifts or alms. This folk art collection is unique in its features.
The Antique Story
FOLK WOODEN BULLOCK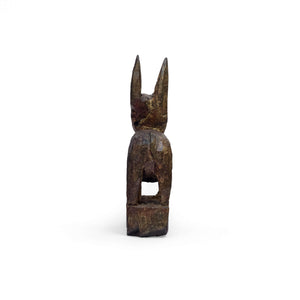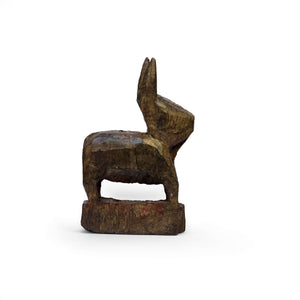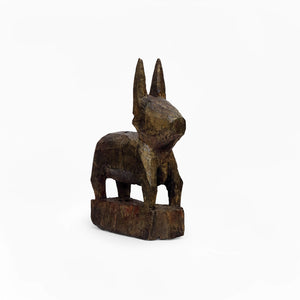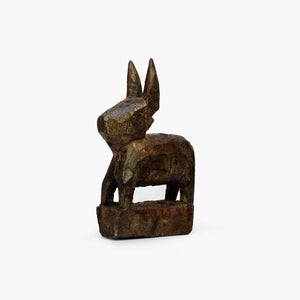 X
FOLK WOODEN BULLOCK
info@theantiquestory.com
Thank you. We are happy that this beautiful collectible is finding a lovely home! Please leave your contact details so we can confirm it's availability and let you know the shipping costs for you to complete the purchase.