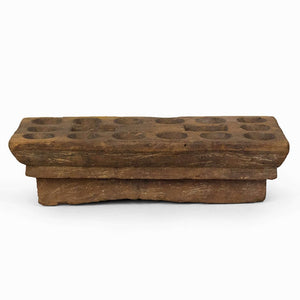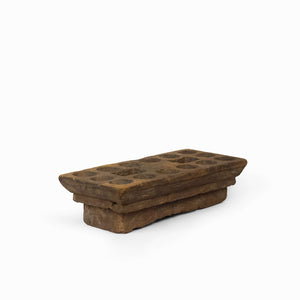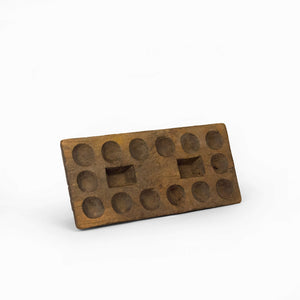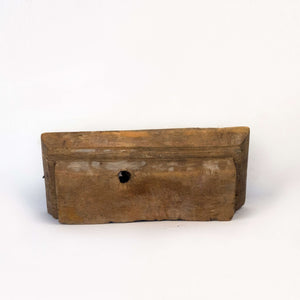 ANTIQUE WOODEN BOARD GAME - KUZHIPARA
This vintage and interesting object is a wooden tray with various compartments used to play the traditional board game called Kuzhipara (in Malayalam). It is believed to be from Kerala. This wooden tray must have been used in traditional houses in Kerala before the advent of modern board games. 
This particular board game is said to have originated in Tamil Nadu and was played across South India. It is also played in countries like Sri Lanka ad Singapore, introduced by the migrant population.
This wooden playing tray has been carved out of a single block of wood.Handpicked for their originality and allure, this handpicked unique vintage piece is sure to add radiance to your interiors.
The Antique Story
ANTIQUE WOODEN BOARD GAME - KUZHIPARA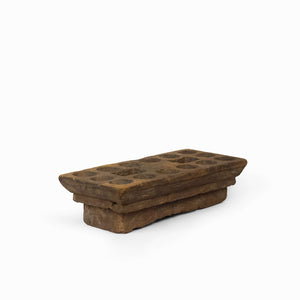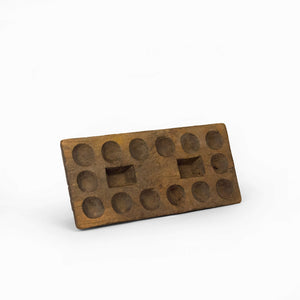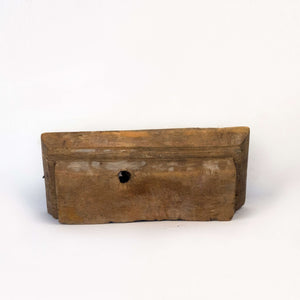 X
ANTIQUE WOODEN BOARD GAME - KUZHIPARA
info@theantiquestory.com
Thank you. We are happy that this beautiful collectible is finding a lovely home! Please leave your contact details so we can confirm it's availability and let you know the shipping costs for you to complete the purchase.