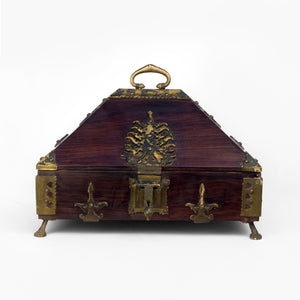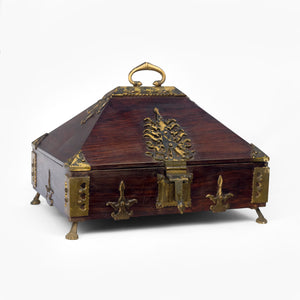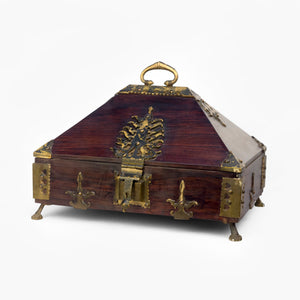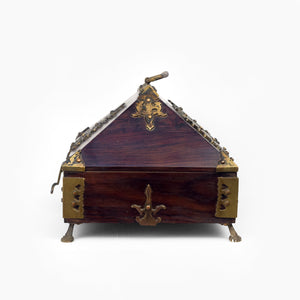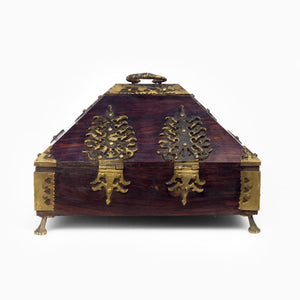 ANTIQUE NETTUR JEWELLERY BOX
Nettur Petti  also known as Malabar Box , a traditional jewellery box  usually made of Rosewood  or Jackfruit wood – was used by ladies of erstwhile aristocratic and royal families of Kerala. In some cases these boxes were also used in temples to store ornaments of the idol. It has been named after the place of its origin, a village called Nettur in Kerala.
These boxes of historical significance decorated with intricate work and embellishments are a work of art in themselves with each stage of box making demanding extreme dexterity and labour of skilled craftsmen. These boxes are usually made of wood and the exterior brass embellishments right from handles, nails and hinges are all hand made. The exterior ornamental work on the boxes are inspired by the temple architecture and traditional art  and murals of Kerala.
This beautifully embellished vintage Nettur Petti with brass legs is one such antique and rare collectible. This handpicked antique piece is sure to add radiance to your interiors.
The Antique Story
ANTIQUE NETTUR JEWELLERY BOX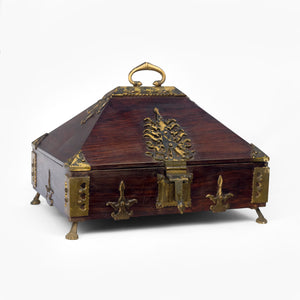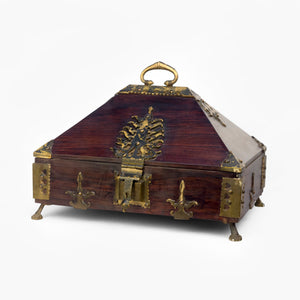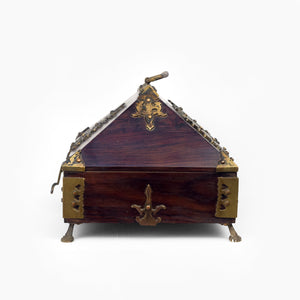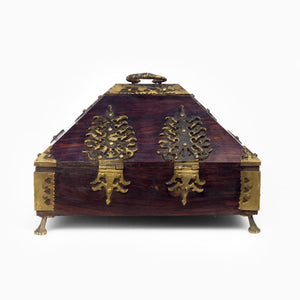 X
ANTIQUE NETTUR JEWELLERY BOX
info@theantiquestory.com
Thank you. We are happy that this beautiful collectible is finding a lovely home! Please leave your contact details so we can confirm it's availability and let you know the shipping costs for you to complete the purchase.