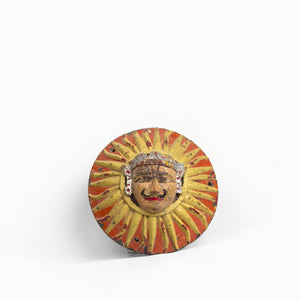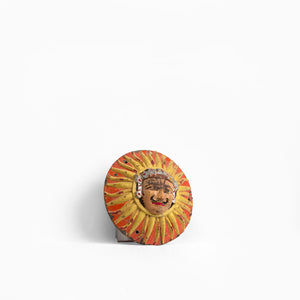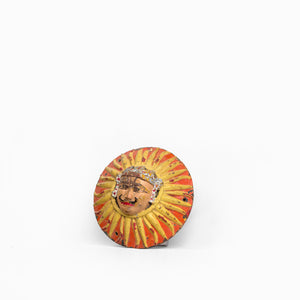 WOODEN SUN GOD
This colourful and rare collectible is a circular wooden panel of Lord Surya, the Sun God or the solar deity. The wooden panel has been painted in resplendent colours that are symbolic of the sun. As per the zodiac system of Hindu astrology, Surya is also one of the nine heavenly planets – Navagraha.
The iconography of Surya in Hinduism shows him holding lotus flower in both his hands and riding a chariot pulled by seven horses. Temples dedicated to the Sun God are found in many parts of India, the most popular one being the Konark sun temple in Orissa.
This vintage handcrafted Surya panel is an instant conversation starter. It will light up any living space in your home. This collector's item will also look great in your office or on the wall behind the counter of your vintage-themed store.
The Antique Story is a top online store that offers rare and authentic antique God idols and wooden antiques. Browse through our selection of vintage things to find unique interior decoration ideas.
The Antique Story
WOODEN SUN GOD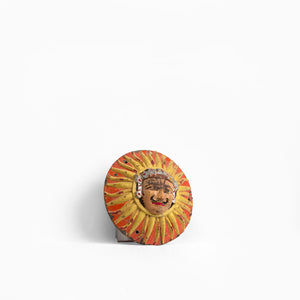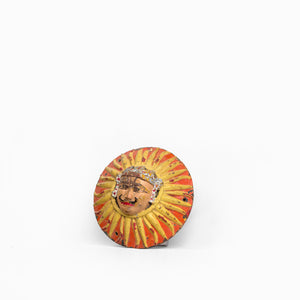 X
WOODEN SUN GOD
info@theantiquestory.com
Thank you. We are happy that this beautiful collectible is finding a lovely home! Please leave your contact details so we can confirm it's availability and let you know the shipping costs for you to complete the purchase.