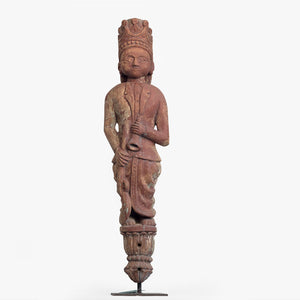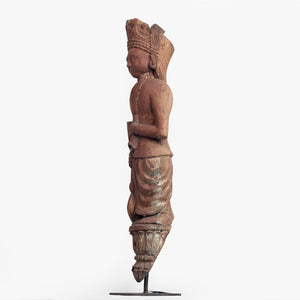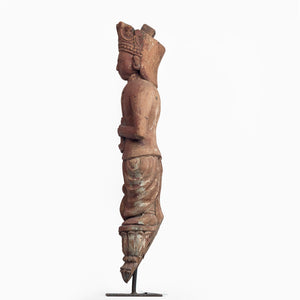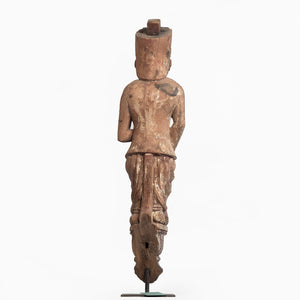 WOODEN IDOL OF A GUARD
This antique guard statue has been exquisitely hand carved with a great eye for detail – especially the attire with folds and the ornamentation on the crown. He is standing on a lotus pedestal and is shown holding a trumpet (more like a bugle) in his left hand and a rifle in his right hand.
Are you looking for antique wooden idols to decorate a rustic-themed space or add a touch of vintage charm to your lounge or living room interior design? This antique vintage guard statue will be perfect. It is believed to be of Gujarati origin and thought to depict a guard of the royal palace.
This vintage wooden idol has been handpicked for its originality. It will surely add a unique and personal style statement to any interior. Find more such interesting antique items for sale at The Antique Story, an online store that specialises in vintage items and collectibles.
The Antique Story
VINTAGE WOODEN IDOL OF A GUARD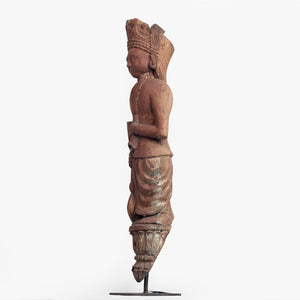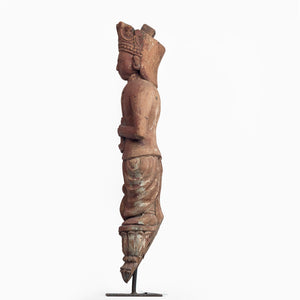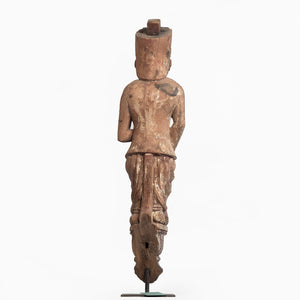 X
VINTAGE WOODEN IDOL OF A GUARD
info@theantiquestory.com
Thank you. We are happy that this beautiful collectible is finding a lovely home! Please leave your contact details so we can confirm it's availability and let you know the shipping costs for you to complete the purchase.