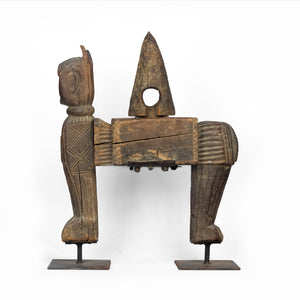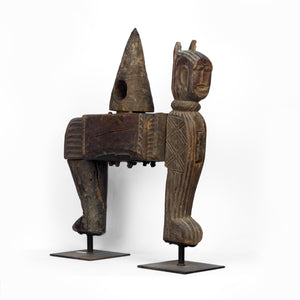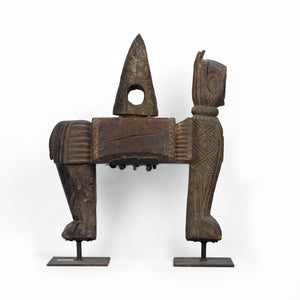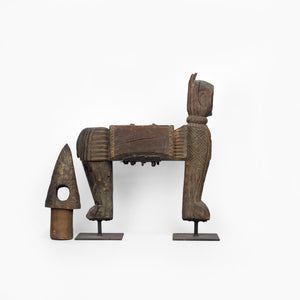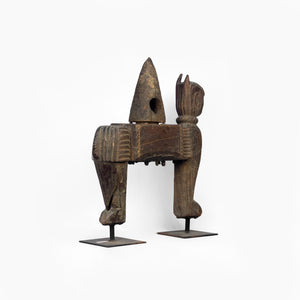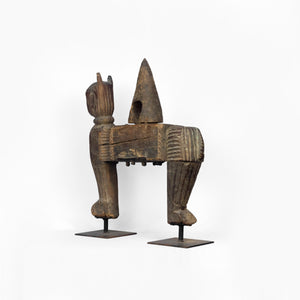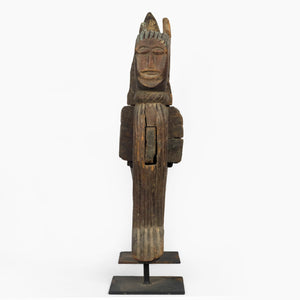 TRIBAL HAND CARVED NOODLE MAKER
This hand carved noodle maker with press. Made of wood, this antique folk art noodle maker has intricate carving and amazing detail. The noodle maker is designed in the shape of a folk animal with the head forming a handle for grip and the forelegs and back legs forming the two legs of the noodle maker. The centre of the body has a hollow and holds a triangular wooden press. The press has a hole for convenient grip. 
 Originally, this antique hand carved noodle maker was used to manually make noodles by pressing the wooden piece. Dough was inserted in the hollow space and was manually turned using the wooden press. A utensil was placed below the hollow to collect the noodles.
 If you are looking for more such interesting kitchen decor ideas, browse through our selection of antique collectibles for rare and precious finds.
The Antique Story
TRIBAL HAND CARVED NOODLE MAKER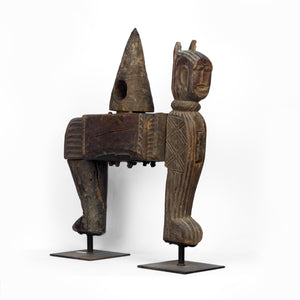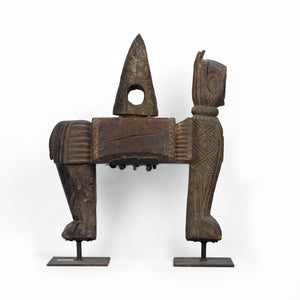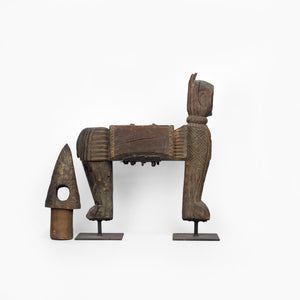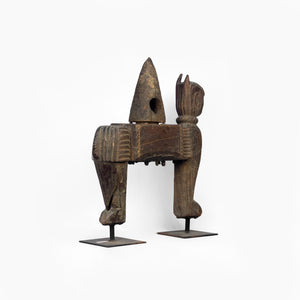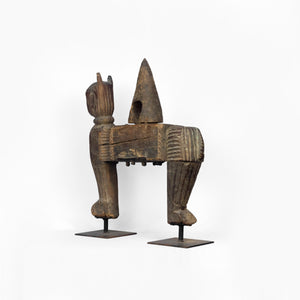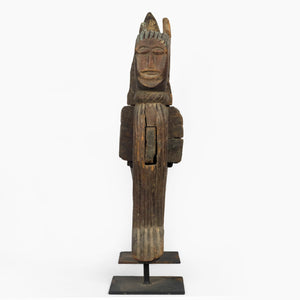 X
TRIBAL HAND CARVED NOODLE MAKER
info@theantiquestory.com
Thank you. We are happy that this beautiful collectible is finding a lovely home! Please leave your contact details so we can confirm it's availability and let you know the shipping costs for you to complete the purchase.