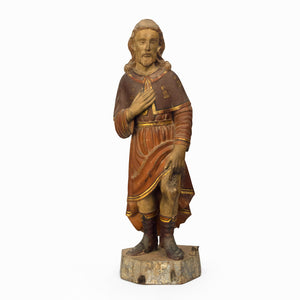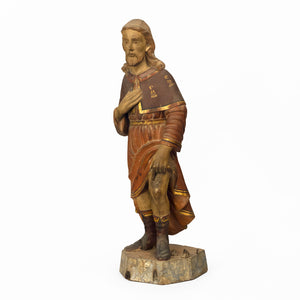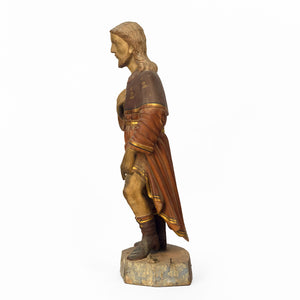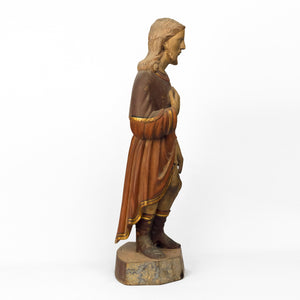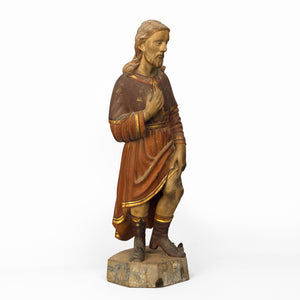 ST. ROCKY POLYCHROME WOODEN IDOL
This vintage, hand carved and beautiful Christian figure in brown robes is believed to be St. Rocky or Saint Roch. This wooden figure belongs to the Portuguese era and is from Kerala.  The wooden idol has been adorned with polychrome paint. 
Saint Roch is a Catholic saint from Italy who is specially invoked against the plague. He is the patron saint of dogs, falsely accused people and bachelors. He had a miraculous birth mark of a Red Cross on his chest that grew as he did.
This painted wooden idol from the Portuguese era is a rare collectible which is very difficult to come by.
The Antique Story
ST. ROCKY POLYCHROME WOODEN IDOL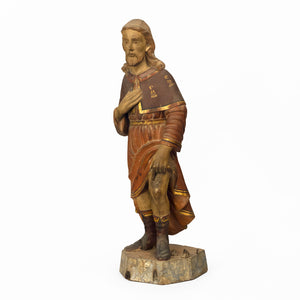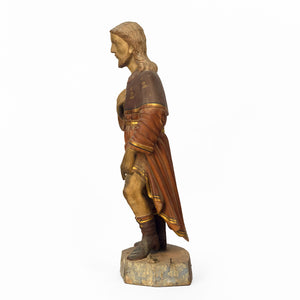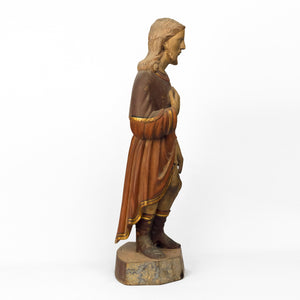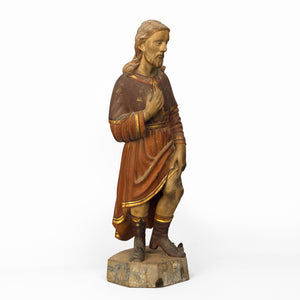 X
ST. ROCKY POLYCHROME WOODEN IDOL
info@theantiquestory.com
Thank you. We are happy that this beautiful collectible is finding a lovely home! Please leave your contact details so we can confirm it's availability and let you know the shipping costs for you to complete the purchase.