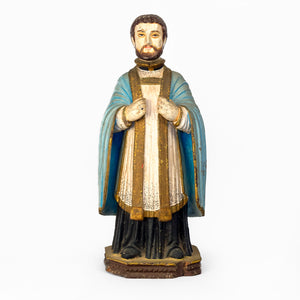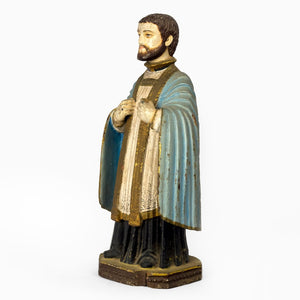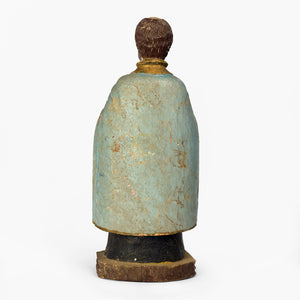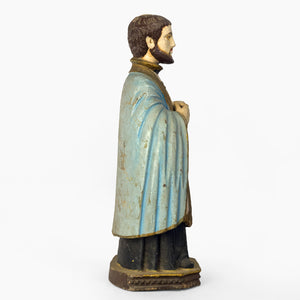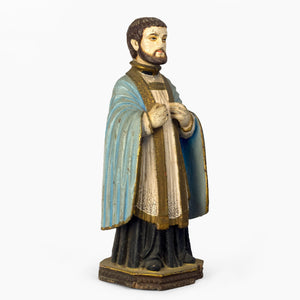 POLYCHROME WOODEN IDOL OF ST. FRANCIS
This vintage, hand carved and beautiful Christian figure in white and blue robes is believed to be St. Francis of Assisi. This wooden figure belongs to the Portuguese era and is from Goa. The wooden idol has been adorned with polychrome paint. 
Saint Francis is a Catholic preacher from Italy and was also designated patron saint of Italy. He is the patron saint of animals and the environment. He was born to a prosperous silk merchant but abandoned his life of luxury for a life devoted to Christianity after reportedly hearing the voice of god who commanded him to rebuild the Christian church. Saint Francis is one of the most revered religious figures in history.
This painted wooden idol from the Portuguese era is a rare collectible, handpicked for their originality and allure, this  vintage piece is sure to add radiance to your interiors.
The Antique Story
POLYCHROME WOODEN IDOL OF ST. FRANCIS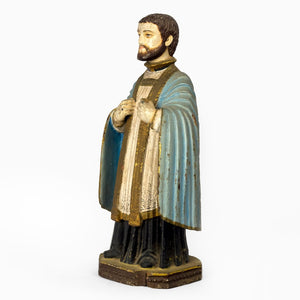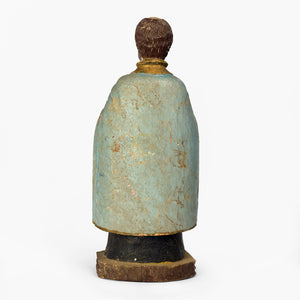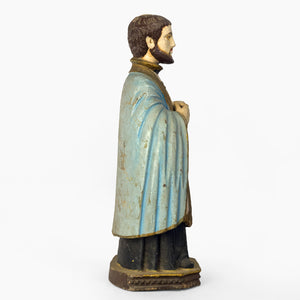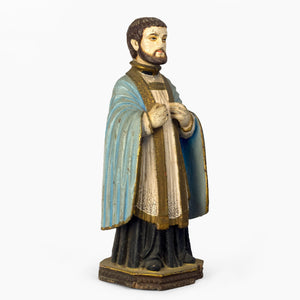 X
POLYCHROME WOODEN IDOL OF ST. FRANCIS
info@theantiquestory.com
Thank you. We are happy that this beautiful collectible is finding a lovely home! Please leave your contact details so we can confirm it's availability and let you know the shipping costs for you to complete the purchase.