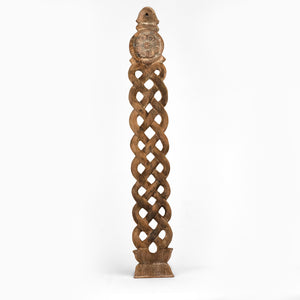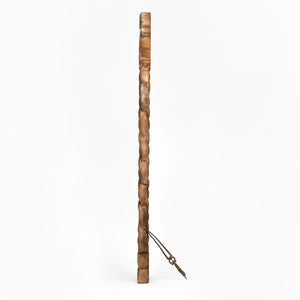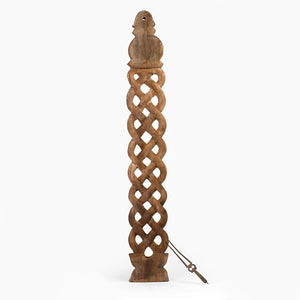 TRADITIONAL SPOON HOLDER WITH FLOWER MOTIF
This vintage and rare collectible is a hand carved wooden spoon holder. It is believed to be from Kerala. This Portuguese inspired spoon holder must have belonged to traditional kitchens in Kerala. 
This beautifully textured wooden spoon holder has been carved out of a single block of wood. It has a lattice pattern with a carved flower top.
This will make a very interesting addition to your wall decor for kitchen or living room décor. 
This object is photographed without touching its original condition, it can be cleaned and polished to suit your needs.
The Antique Story
TRADITIONAL SPOON HOLDER WITH FLOWER MOTIF
X
Raise an Inquiry for Similar Pieces.