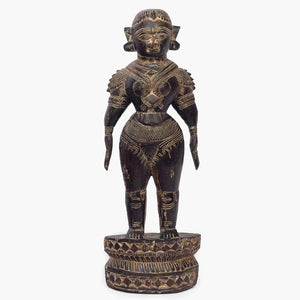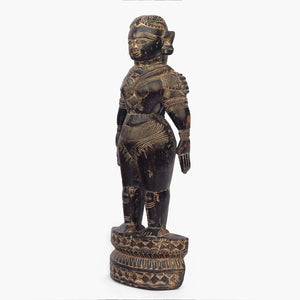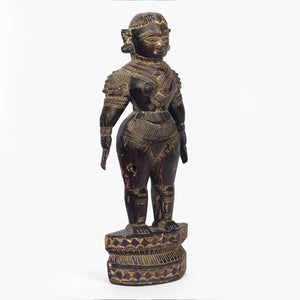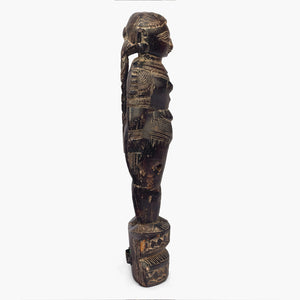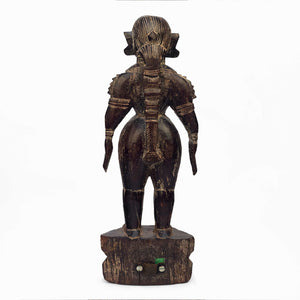 MARAPACHI BOMMAI - WOODEN DOLL
This vintage female Marapachi Bommai is from South India and is a rare collectible.
Marapachi Bommai (meaning Wooden dolls) are a legacy passed on from one generation to another in the states of Tamil Nadu, Karnataka and Andhra Pradesh. These vintage dolls which are usually in a pair as a bride and groom form a part of the Golu display done in households during Navaratri.
These Golu  Marapachi Bommai are proud possessions and have a lot of sentiment attached to them and are generally passed on by mothers to the newlywed couple for their children to play with. These wood carved dolls given as a part of wedding trousseau also are meant to initiate the new bride's yearly  Golu celebration in her new home. The dolls are in naked form and are decorated with clothes and finery by children as their play things. Great collectible to add touch of vintage to your home decor.
The Antique Story
MARAPACHI BOMMAI - WOODEN DOLL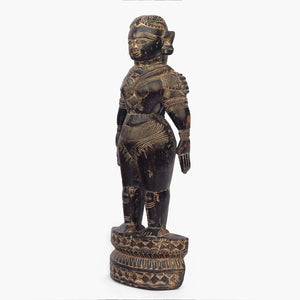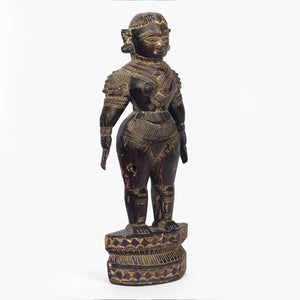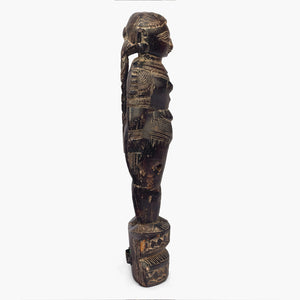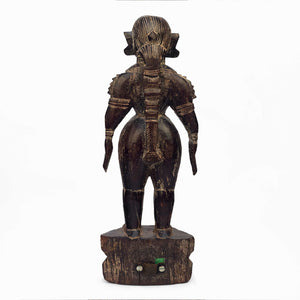 X
MARAPACHI BOMMAI - WOODEN DOLL
info@theantiquestory.com
Thank you. We are happy that this beautiful collectible is finding a lovely home! Please leave your contact details so we can confirm it's availability and let you know the shipping costs for you to complete the purchase.