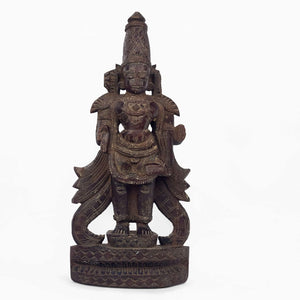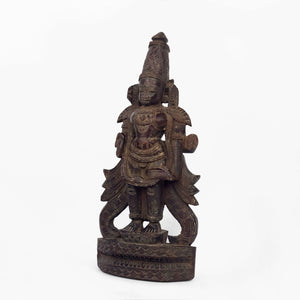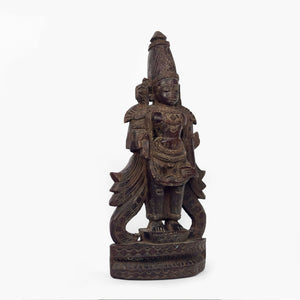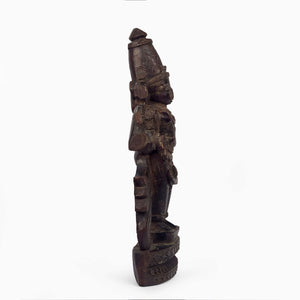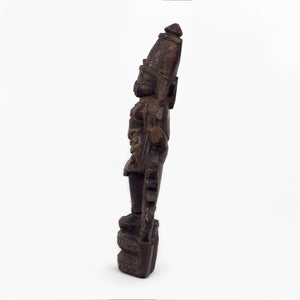 LORD VISHNU
This intricately carved vintage statue of Lord Vishnu is made of precious wood and is believed to be from Andhra Pradesh.
As per Hindu Mythology, Lord Vishnu is revered as the Preserver of the universe and is one of the principal deities of Hindu Trinity along with Lord Shiva and Brahma.  Lakshmi, the goddess of good fortune is his consort. Vishnu as per Hindu iconography carries a Lotus, mace, conch and a discus (Sudarshana Chakra). Garuda, the king of birds is his mount.
Vishnu is believed to have ten incarnations on Earth, taken to protect dharma and maintain cosmic harmony. Of the ten, he has already appeared in nine avatars.  His final avatar of Kalki is expected to bring in the end of the world and usher in a new age.
The Antique Story
LORD VISHNU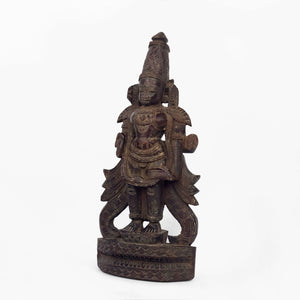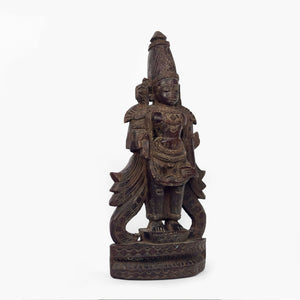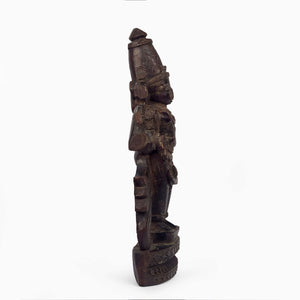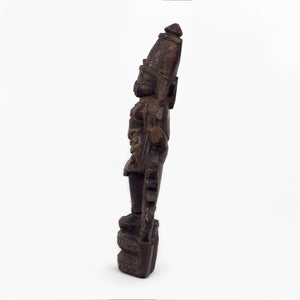 X
LORD VISHNU
info@theantiquestory.com
Thank you. We are happy that this beautiful collectible is finding a lovely home! Please leave your contact details so we can confirm it's availability and let you know the shipping costs for you to complete the purchase.