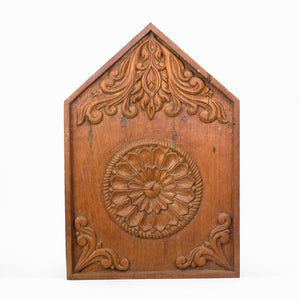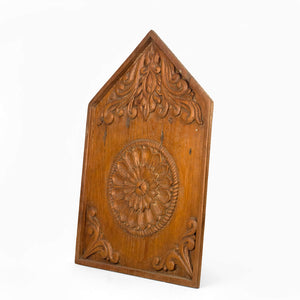 CARVED PANEL WITH FLOWER MOTIF
This vintage  hand carved wooden panel is believed to be from Kerala. It is made of Teakwood.
The carving at the top and the flower in the centre is inspired by European art. The carving is an example of exquisite carving skills exhibited by Indian artists.
This beautiful piece makes a simple yet stunning statement placed anywhere.
The Antique Story
CARVED PANEL WITH FLOWER MOTIF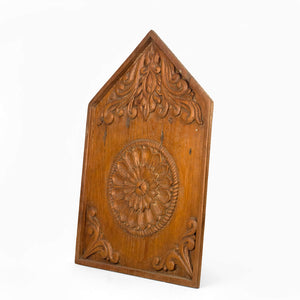 X
CARVED PANEL WITH FLOWER MOTIF
info@theantiquestory.com
Thank you. We are happy that this beautiful collectible is finding a lovely home! Please leave your contact details so we can confirm it's availability and let you know the shipping costs for you to complete the purchase.