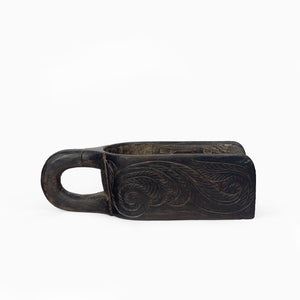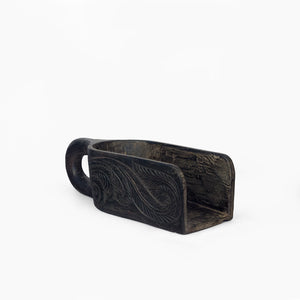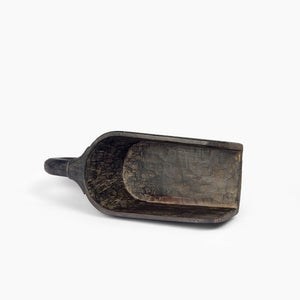 VINTAGE WOODEN UTENSIL WITH MOTIF
This vintage and interesting object is a wooden utensil used to scoop spices or rice. It is believed to be from Kerala. This beautiful wooden utensil with handle, made of dark wood must have been used in traditional kitchens in Kerala. 
 This textured wooden scoop has intricate patterns of ferns carved on its sides and has been carved out of a single block of wood.Handpicked for their originality and allure, this handpicked unique vintage piece is sure to add radiance to your interiors.
The Antique Story
VINTAGE WOODEN UTENSIL WITH MOTIF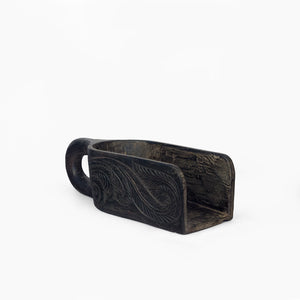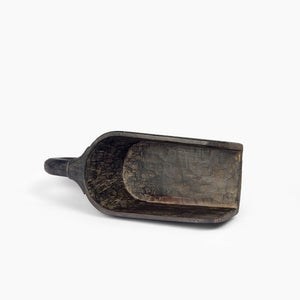 X
VINTAGE WOODEN UTENSIL WITH MOTIF
info@theantiquestory.com
Thank you. We are happy that this beautiful collectible is finding a lovely home! Please leave your contact details so we can confirm it's availability and let you know the shipping costs for you to complete the purchase.