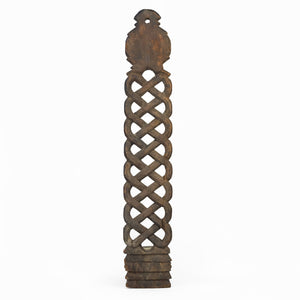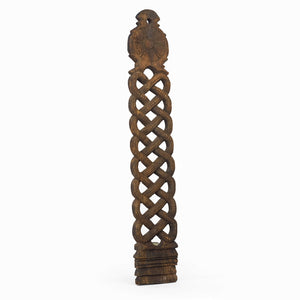 TRADITIONAL SPOON HOLDER 
This vintage and interesting object is a hand carved wooden spoon holder. It is believed to be from Kerala. Used to arrange spoons.
This beautifully textured wooden spoon holder has been made out of a single block of wood. It has a carved lattice pattern with a flower motif top and a decorated tiered base.
This will make a very interesting addition to your wall decor to give in retro look.
The Antique Story
TRADITIONAL SPOON HOLDER
X
Raise an Inquiry for Similar Pieces.