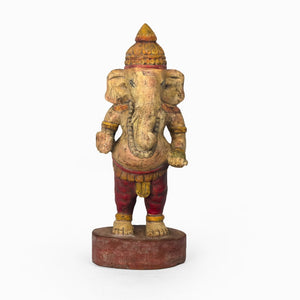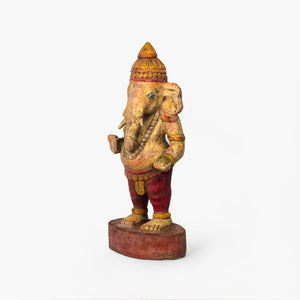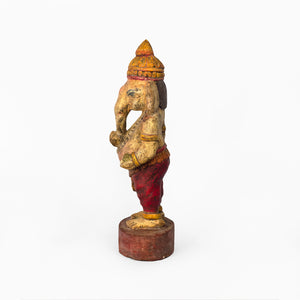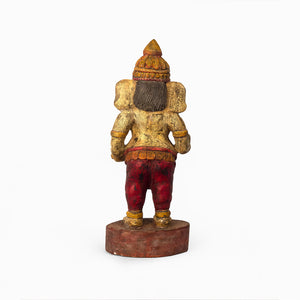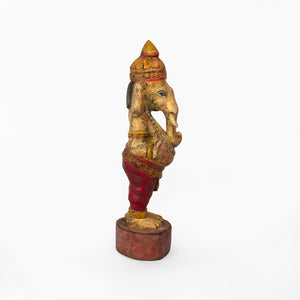 STANDING GANESHA
This vintage, colourful wooden idol  is an unique representation of Lord Ganesha that catches instant attention. This coloured Ganesha with vegetable dye mixed with stone powder is believed to be from Kerala.
 Lord Ganesha, also known as Vinayaka, is the younger son of Shiva and Parvati, and brother of Murugan. He is worshipped as the remover of obstacles and Lord of new beginnings. Ganesha is a very popular figure in Indian art. The typical iconography of Ganesha always shows him with elephant head, big belly, holding a broken tusk in one hand and a delicacy in the other,  an axe or goad in the third hand and a noose in the fourth hand, on his mount Mouse.
Handpicked for their originality and allure, this handpicked unique vintage piece is sure to add radiance to your interiors.
The Antique Story
STANDING GANESHA
X
Raise an Inquiry for Similar Pieces.