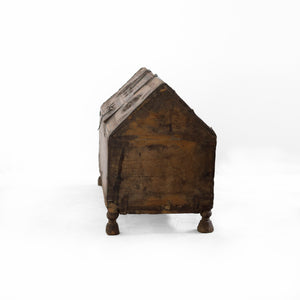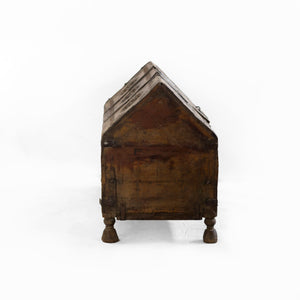 WOODEN CHEST
This beautiful and rare collectible is a wooden chest from Rajasthan.The chest is made of hard wood and has carved work on its conical shaped lid. The interesting lid has floral motifs carved into it and also has a drawer in the centre.
Such chests were used for many purposes – as a jewellery box, a dowry box given as a part of the bride's trousseau or as a merchant's storage box. This particular chest seems like it was used by a merchant either as a storage box or as a cash box.
This vintage chest is an instant collector's piece that has been handcrafted  by master artisans. It will light up any living space and can even be used to store trinkets.
The Antique Story
WOODEN CHEST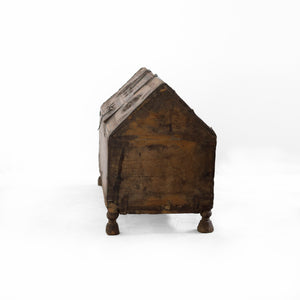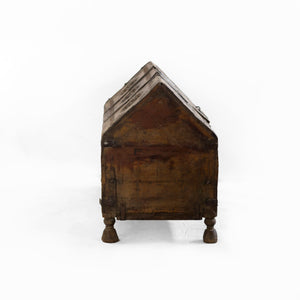 X
WOODEN CHEST
info@theantiquestory.com
Thank you. We are happy that this beautiful collectible is finding a lovely home! Please leave your contact details so we can confirm it's availability and let you know the shipping costs for you to complete the purchase.