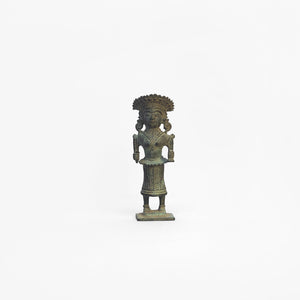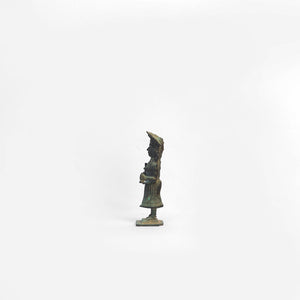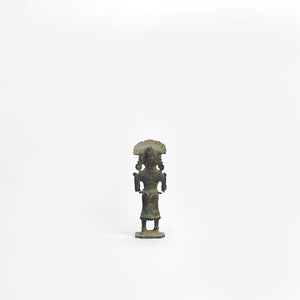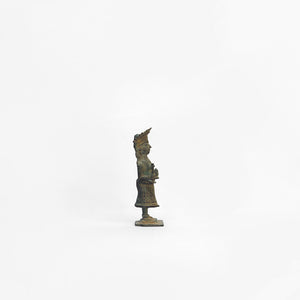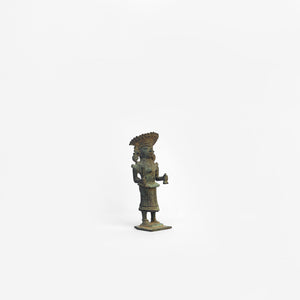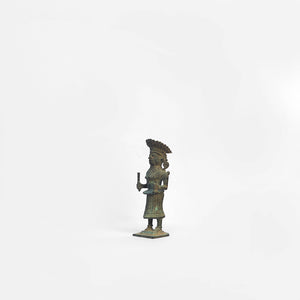 This intricately cast idol  of a standing man holding a bell and stick is a Theyyam figurine. The man is depicted wearing a lot of finery with an elaborate head gear and an Ani around his waist. He is shown wearing necklaces, amulets, earrings and anklets. His knee length dhoti also has beautiful carved patterns on it.
Theyyam is a very popular ritualistic form of dance worship practised in North Kerala. It is a form of worship that has been around for a several thousand years. People of these North Kerala districts consider Theyyam itself to be God. The performers of Theyyam are mostly from lower communities.  It is also a form of ancestor worship. This custom of Theyyam is very similar to Bhuta Kola followed in Tulu nadu districts of South Karnataka. Both have same tribal origins where spirits are worshipped and there are priests or oracles who impersonate and moderate between the tangible and the intangible.
Theyyam is performed usually in front of the village temple and deity and is accompanied by a lot of folk instruments.  Theyyam performers wear very elaborate make-up (face painting) and costumes.
This interesting vintage bronze idol makes a simple yet stunning statement placed anywhere.   
The Antique Story
THEYYAM FIGURINE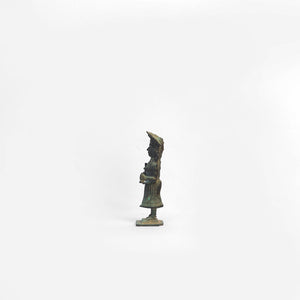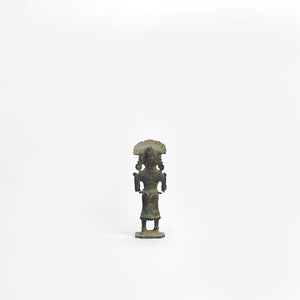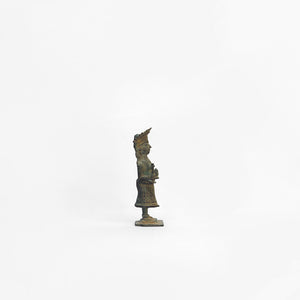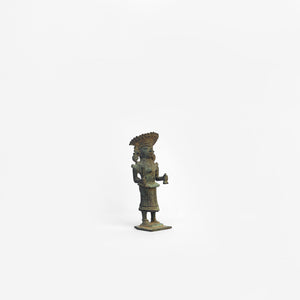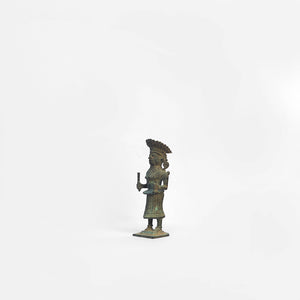 X
THEYYAM FIGURINE
info@theantiquestory.com
Thank you. We are happy that this beautiful collectible is finding a lovely home! Please leave your contact details so we can confirm it's availability and let you know the shipping costs for you to complete the purchase.