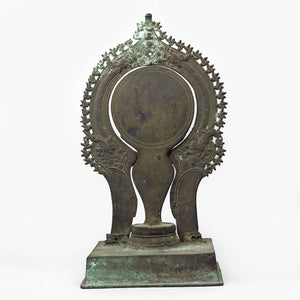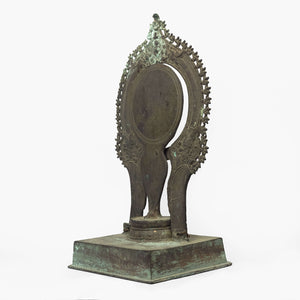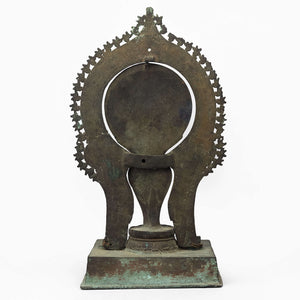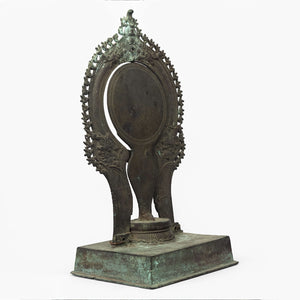 MIRROR GOD - KANNADI BIMBAM
This beautiful, vintage and unique artefact is an iconic cultural object from Kerala, called the Kannadi Bimbam – meaning the mirror image. It is a handmade metal-alloy mirror made in Kerala.
Unlike the normal glass mirrors, this is a metal mirror which eliminates secondary reflections. The metal alloy's surface is polished for several days to achieve the mirror's reflective surface. The Mother Goddess is worshipped in the form of Kannadi Bimbam (polished mirror) in certain temples of Kerala. These alloy mirror idols are used to examine the soul and not just the physical body. It is also used as one of the eight auspicious objects used in pujas.
This Kannadi Bimbam has a rich cultural heritage and is believed to bring good luck. This will add an unique ethnic touch to your home décor. A great collectible for your collection.
The Antique Story
MIRROR GOD - KANNADI BIMBAM
X
Raise an Inquiry for Similar Pieces.