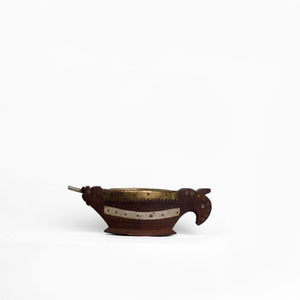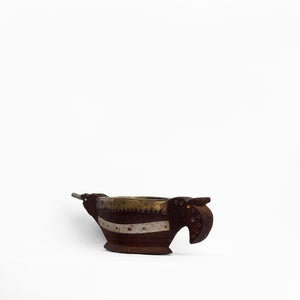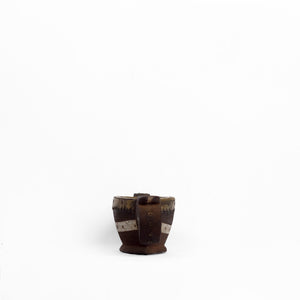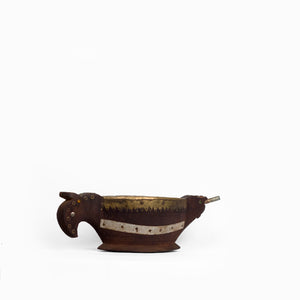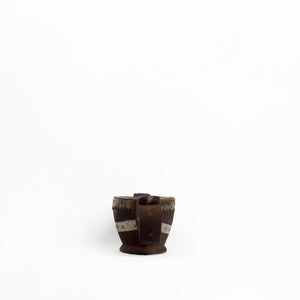 WOODEN OPIUM MIXER 
This very rare antique collectible is a Kharal (mortar). A wooden mortar and pestle was specifically used to crush opium, mix it with water and make opium mixture. Opium mixture is served in Rajasthan during rituals and ceremonies, mainly to forge a bond.
This antique opium mixer is hand carved from wood and has an intricate pattern all over.  It has a snake-like projection which is used to serve the mixture. Metal embellishments in cut-out patterns add to its aesthetic value.
This vintage opium kharal from Rajasthan will definitely add an ethnic charm to your home décor. You can place this wooden kharal on the coffee table or a side table and is a great conversation starter. The Antique Story has many other such interesting kitchen décor ideas. Browse through our website to find such rare collectibles.
The Antique Story
HAND CARVED OPIUM MIXER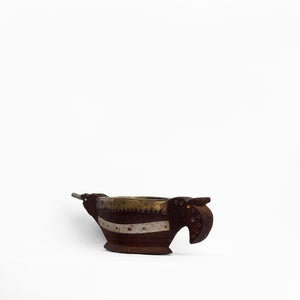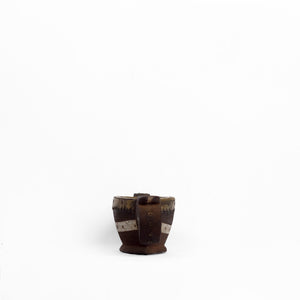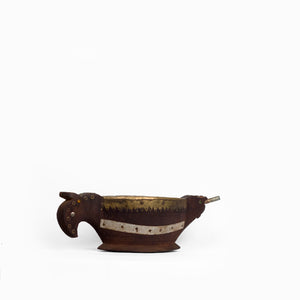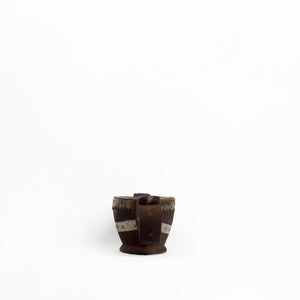 X
HAND CARVED OPIUM MIXER
info@theantiquestory.com
Thank you. We are happy that this beautiful collectible is finding a lovely home! Please leave your contact details so we can confirm it's availability and let you know the shipping costs for you to complete the purchase.