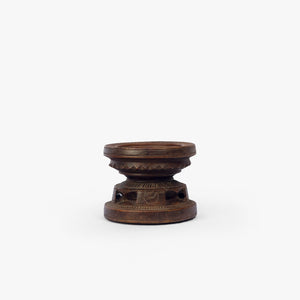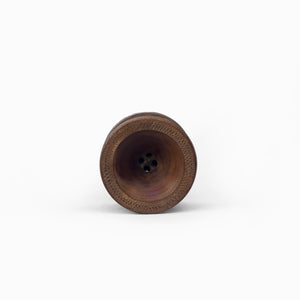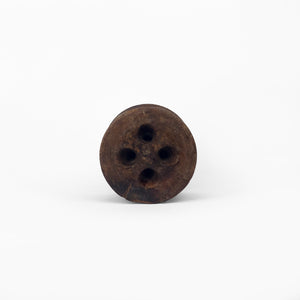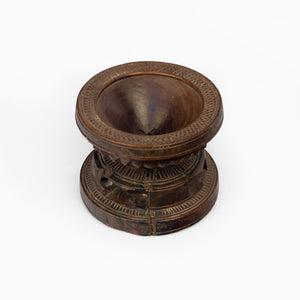 ANTIQUE SEEDER
This antique seeder with carved geometric patterns is a beautiful ode to our agrarian society. The ornate hand carved seeders once used by the farmers are now antique collectibles that antiquarians love to possess.
 Seeders are usually made of teak wood and are one of the sowing tools used in Central India. The seeder has multiple holes on the top. Long pipes were connected to the holes at the bottom of the seeder. These pipes were then attached to the plough. As the farmer ploughed the field, a helper would add seeds into the top of the seeder. The seeds would then fall through the pipes into the soil. Using the seeder, the farmer could simultaneously sow seeds in 4 to 5 rows depending on the number of holes in the seeder.
Nowadays, you can use the antique seeder as a decorative piece on your coffee table or side table. You could also use this Vintage folk art piece as a candle or lamp stand. Find an antique seeder for sale at The Antique Story, an online store that sells vintage items curated from various parts of the country.
The Antique Story
ANTIQUE SEEDER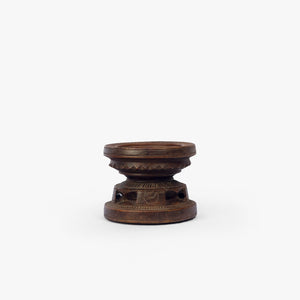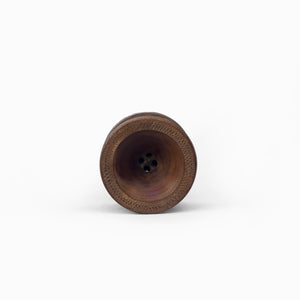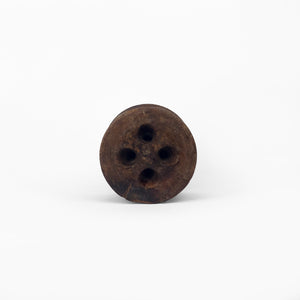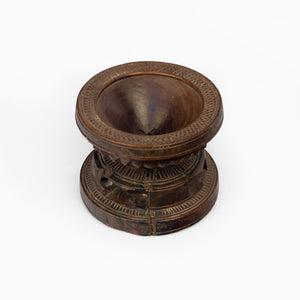 X
ANTIQUE SEEDER
info@theantiquestory.com
Thank you. We are happy that this beautiful collectible is finding a lovely home! Please leave your contact details so we can confirm it's availability and let you know the shipping costs for you to complete the purchase.