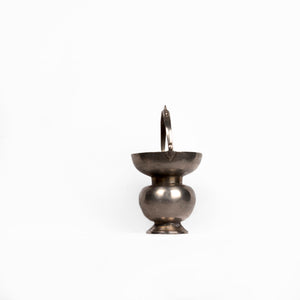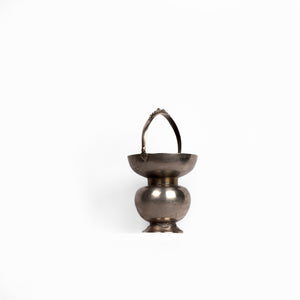 ANTIQUE KAMANDALU
This beautiful and unique collectible is a metal Kamandalu.  This is believed to be Kashi, the oldest living city in the world also called the city of light and home of Lord Shiva.
Kamandalu is a water pot with a handle used by Indian ascetics or yogis to store drinking water. Carrying Kamandalu filled with water is symbolic of leading a simple life. It is also a very popular symbol in Hindu iconography, where lot of deities are depicted holding a Kamandalu. Lord Shiva is seen with Kamandalu.
This vintage Kamandalu will add a divine charm to your home décor. It can be used as a table top décor in your living room or as a holy water holder in your pooja room.
The Antique Story
ANTIQUE KAMANDALU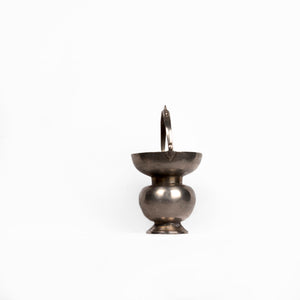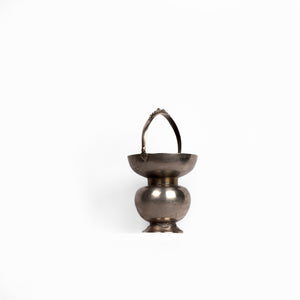 X
ANTIQUE KAMANDALU
info@theantiquestory.com
Thank you. We are happy that this beautiful collectible is finding a lovely home! Please leave your contact details so we can confirm it's availability and let you know the shipping costs for you to complete the purchase.