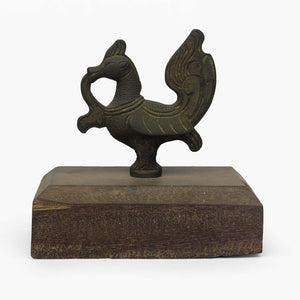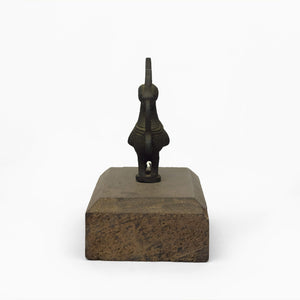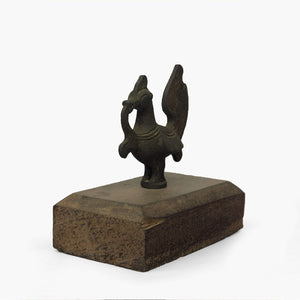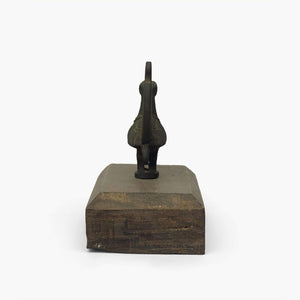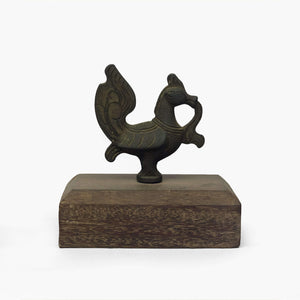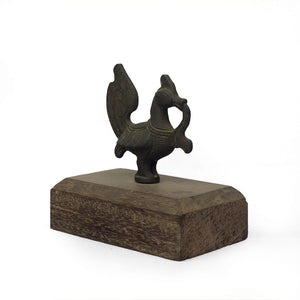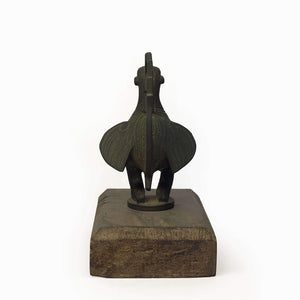 ANNAPAKSHI
This beautiful and intricate statue of Annapakshi mounted on a small wooden block, is from Tamil Nadu.
Annapakshi is a mystical white bird which has the body and beak of a swan while its beautiful plumage resembles a peacock. It is believed to reside in heaven. In most cases the bird is depicted as holding a flowering vine in its beak, which is symbolic of abundance. Annapakshi is also a sign of purity and elegance. The belief is that if a mixture of water and milk is offered to the bird, it can separate milk from water symbolising choosing truth over falsehood.
It is also a very popular motif that is used in textiles, artefacts, diyas etc in all of South India. This bronze Annapakshi will add a traditional charm to your home décor. 
The Antique Story
ANNAPAKSHI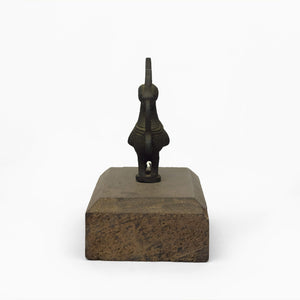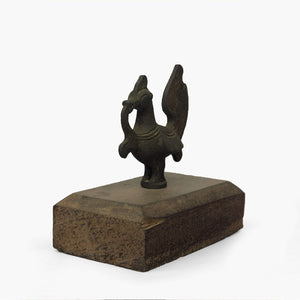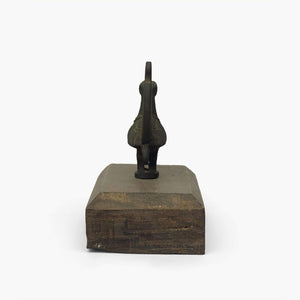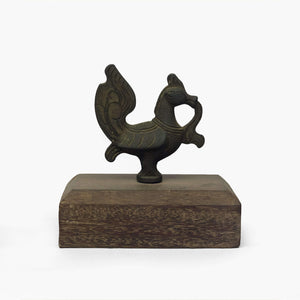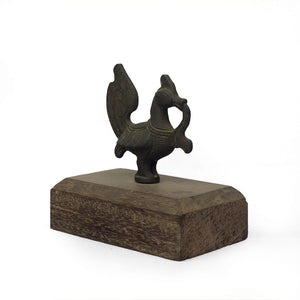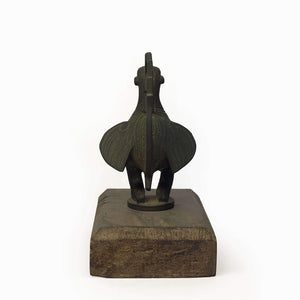 X
ANNAPAKSHI
info@theantiquestory.com
Thank you. We are happy that this beautiful collectible is finding a lovely home! Please leave your contact details so we can confirm it's availability and let you know the shipping costs for you to complete the purchase.