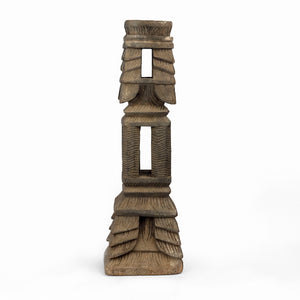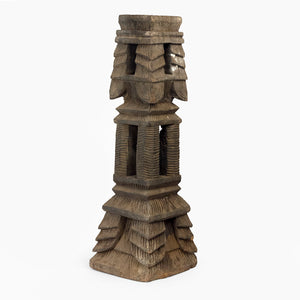 VINTAGE DEEPAM STAND
This vintage and beautifully structured wooden object is a Deepam stand (stand to keep traditional lamps). It is from Palakkad.
This stand fashioned as a temple pillar is made of single piece of Jack fruit wood.This intricately hand carved wooden Deepam stand which can also be used as a candle stand, will add an irresistible ethic touch to your home décor. 
This object is photographed without touching its original condition, it can be cleaned and polished to suit your needs.
The Antique Story
VINTAGE DEEPAM STAND
X
Raise an Inquiry for Similar Pieces.