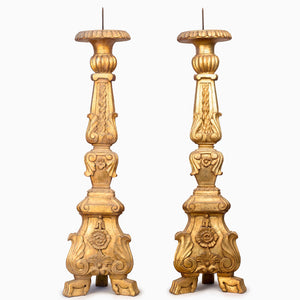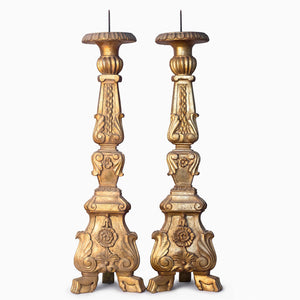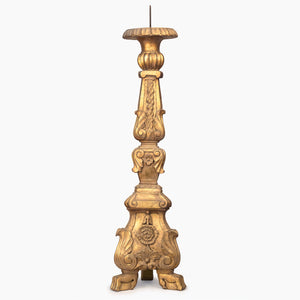 ANTIQUE GILDED CANDLE STANDS
This majestic vintage candle stand, heavily inspired by Portuguese design is made  of wood and has been painted in gilded gold colour. This is from the churches in Kerala. 
The intricate detailing on the candle and the heavy ornamentation suggest that it must have been used as an altar candle. Although modern day electric lighting has phased out candles, candle stands are still used in homes as  decorative elements  to add  vintage element to spaces.
This rich wooden candle has a beautiful patterned base. This decorative candle stand will add a regal touch to your home décor. 
Contact us if you want to buy single pieces instead of pairs.
The Antique Story
ANTIQUE GILDED CANDLE STANDS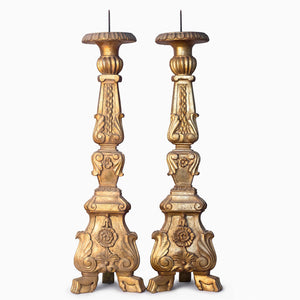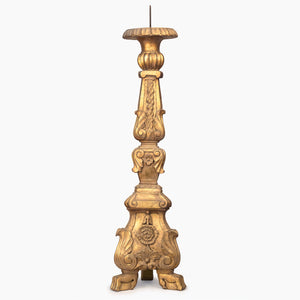 X
ANTIQUE GILDED CANDLE STANDS
info@theantiquestory.com
Thank you. We are happy that this beautiful collectible is finding a lovely home! Please leave your contact details so we can confirm it's availability and let you know the shipping costs for you to complete the purchase.