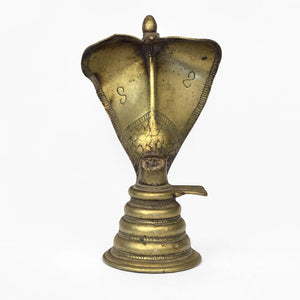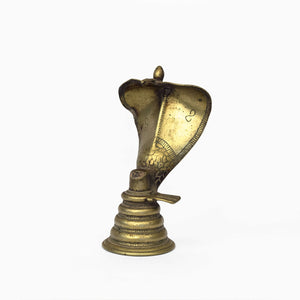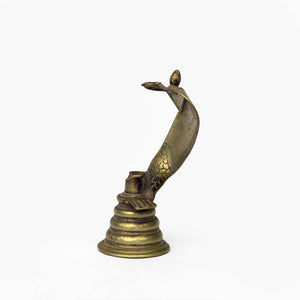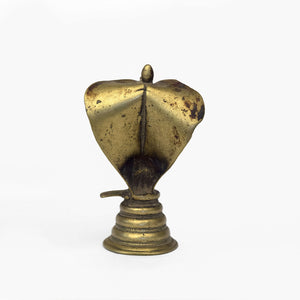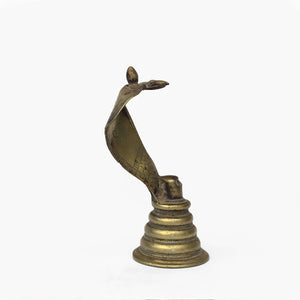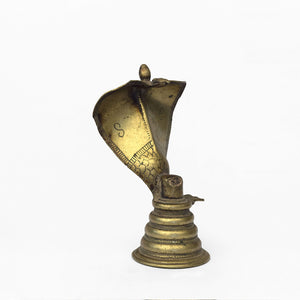 SHIVALINGA WITH NAGA
This beautiful, vintage idol is of Naga (Snake god) forming a canopy over a Shivaling with its hood. It is made of bronze and is from North Karnataka where it is one of the common representations of Lord Shiva with Naga. 
Snakes are worshipped across a lots of cultures in the world and also play a very integral part in Hindu mythology. They play important roles in a lot of Hindu legends as Anantha Shesha on whom Lord Vishnu sleeps, Vasuki – the king of Nagas who is used as a rope in the famous churning of the ocean (Samudra manthan) and as Manasa who is worshipped as queen of Snakes in East India.
Lord Shiva is always depicted wearing a Snake on his neck. This serpent is believed to be Vasuki – the king of Snakes. This is a rare piece of brass for antique collectors and perfect to add that antique look to your interiors.
The Antique Story
SHIVALINGA WITH NAGA
X
Raise an Inquiry for Similar Pieces.