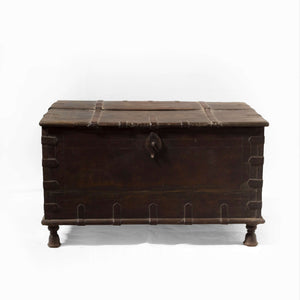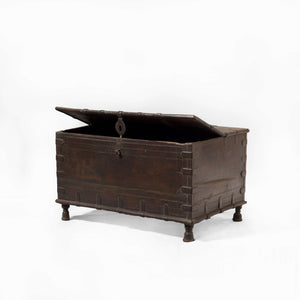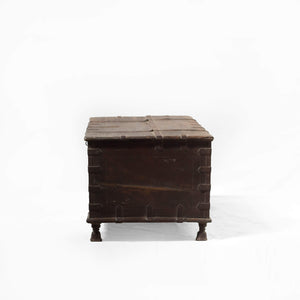 WOODEN CHEST
This beautiful and rare collectible is a wooden chest from Uttar Pradesh.The chest is made of hard dark wood and has a flat lid. The box is adorned with metal embellishments along the corners. The box has simple clean lines which gives it a very rustic appeal.
This particular chest seems like it was used by a merchant either as a storage box or as a cash box.Such chests were used for many purposes – as a jewellery box, a dowry box given as a part of the bride's trousseau or as a merchant's storage box.
These everyday objects of a bygone era can be great conversation pieces for your living room, hallway, study etc. 
The Antique Story
TRIBAL WOODEN CHEST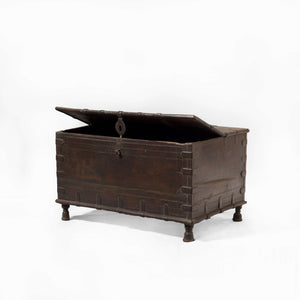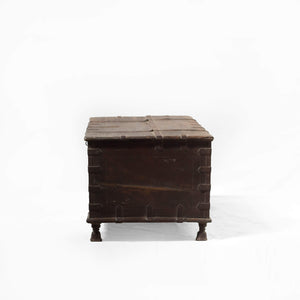 X
TRIBAL WOODEN CHEST
info@theantiquestory.com
Thank you. We are happy that this beautiful collectible is finding a lovely home! Please leave your contact details so we can confirm it's availability and let you know the shipping costs for you to complete the purchase.