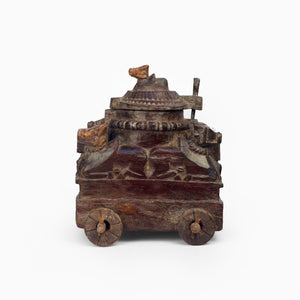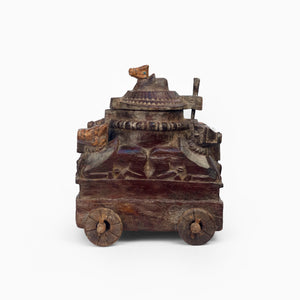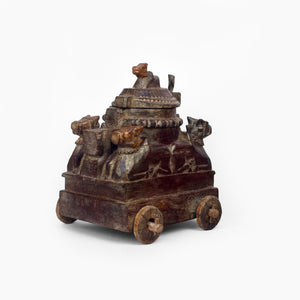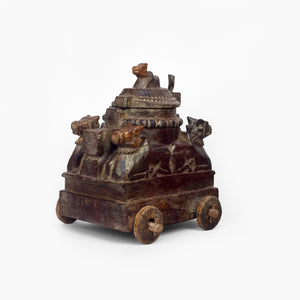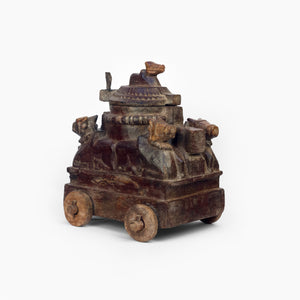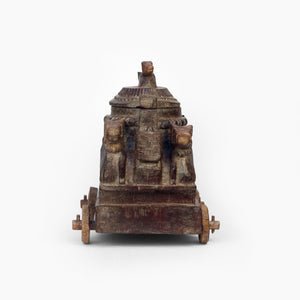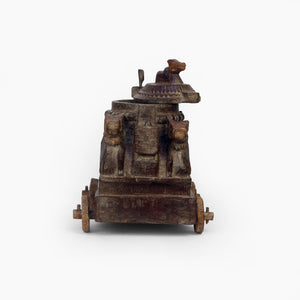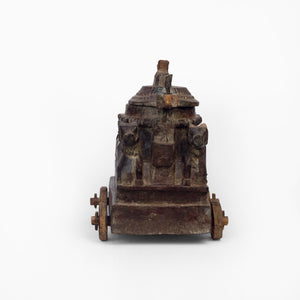 The intricately carved antique wooden box was used to store Vibhuti. Also referred to as Bhasma (holy ash), Vibhuti is of great significance in Hinduism and especially in Shaivism where it is thought to symbolise the mystic power of Lord Shiva. In Hindu spirituality, wearing ashes serves as a reminder that all mortal life and existence eventually ends in ashes.
 This antique Vibhuti box was used in many parts of south India, especially in Karnataka. The aesthetic design and functional construction of the antique Nandi box add to its value. Get this antique box online in India at The Antique Story.
 The antique wooden box has cut-out figurines of Nandi (Lord Shiva's mount) on its lid and on the four sides. This antique Nandi box is designed with wooden wheels.
This hand carved antique Vibhuti box made of teakwood will make a great addition to your collection of vintage items or to your prayer room. You can also display this lovely vintage piece on your coffee table.
The Antique Story
VIBHUTI (ASH) BOX WITH FIVE NANDI'S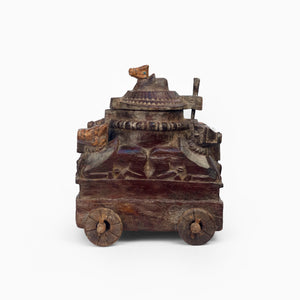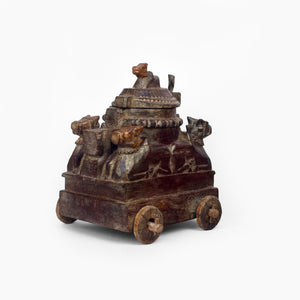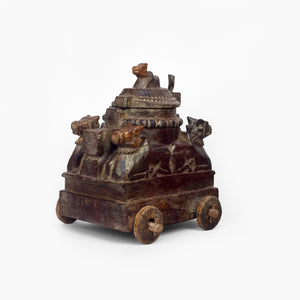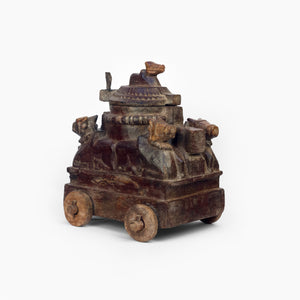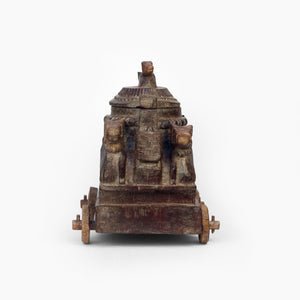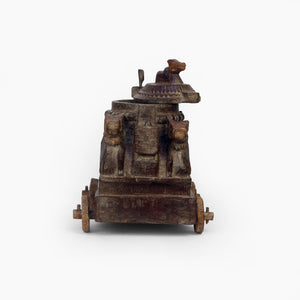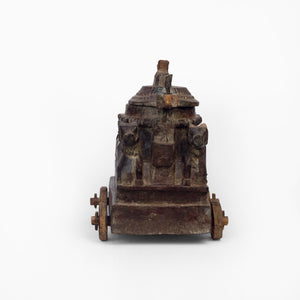 X
VIBHUTI (ASH) BOX WITH FIVE NANDI'S
info@theantiquestory.com
Thank you. We are happy that this beautiful collectible is finding a lovely home! Please leave your contact details so we can confirm it's availability and let you know the shipping costs for you to complete the purchase.