Cholas along with the Cheras and Pandyas were the oldest and three most prominent kingdoms who ruled the ancient Tamil Nadu during the Sangam period. The Chola dynasty whose heartland was the fertile valley of Cauvery with  Thanjavur as its capital was one of the longest-ruling dynasties of South India – over 1500 years. The Chola dynasty spread to even parts of South East Asia – Maldives, Srilanka Malay Peninsula and Indonesia. Rajaraja Chola I and Rajendra Chola I were the greatest rulers of the Chola dynasty. The Chola kings were avid builders and continued the temple building traditions (Dravidian...
---
Pallava dynasty that ruled the South Eastern part of India with Kanchipuram as their capital, was one of the notable dynasties that ruled during the same time as Mauryas and Guptas in North India.
Pallavas were the most noted for temple architecture. They were instrumental in the transition from rock-cut architecture to stone temples. The most noted architectural accomplishments of Pallavas are at Mahabalipuram, which under the Pallava reign became an important centre of art, architecture and literature.
Pancha Ratha (Five chariots) are monolithic stone chariot structures dedicated to the five Pandava brothers and their wife Draupadi....
---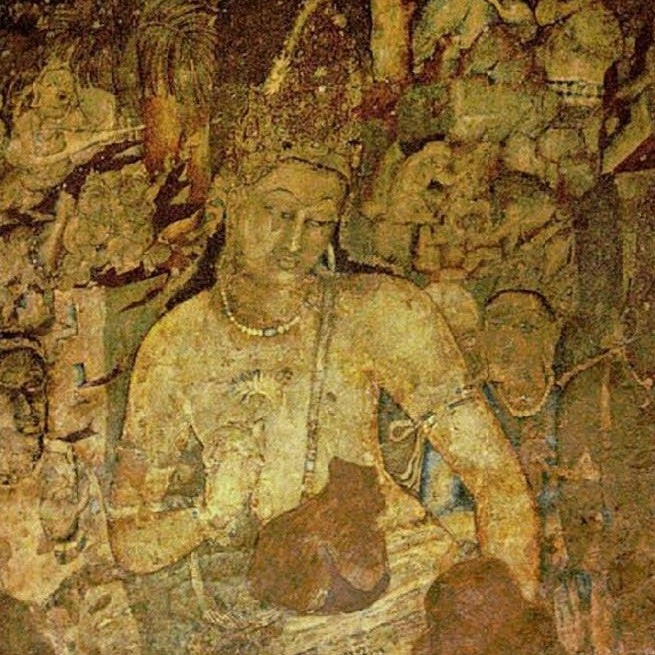 Gupta Empire (founded by Chandragupta I) that ruled North Central India, is considered a Golden age of India in art and architecture. This age witnessed the formative years of Hindu as well as Buddhist temple architecture.The iconographic models of Hindu, Jain and Buddhist deities were perfected and standardised during this era which served as aesthetic ideals for later centuries.
The earliest examples of temple architecture from this era are the cave-temples with the exterior cave wall decorated with relief sculptures (gives an impression of sculpted material being...
---
Buddhist Era (1st Century CE to 5th Century CE) : The 5th and 4th century BC was an age of great thinkers – Socrates, Plato, Confucius and Buddha (in India). Buddhism, a religion that started after Buddha's death eventually spread to lands far beyond India.
---
Mauryan period (340 BC to 232 BC) The first big empire after the Vedic age, was the first one to rule over most of the Indian subcontinent. The art and architecture during this period except for the Pataliputra palace, is mainly Ashokan. It can be classified mainly into Stupas, Pillars, Caves, Palaces and Pottery.
---